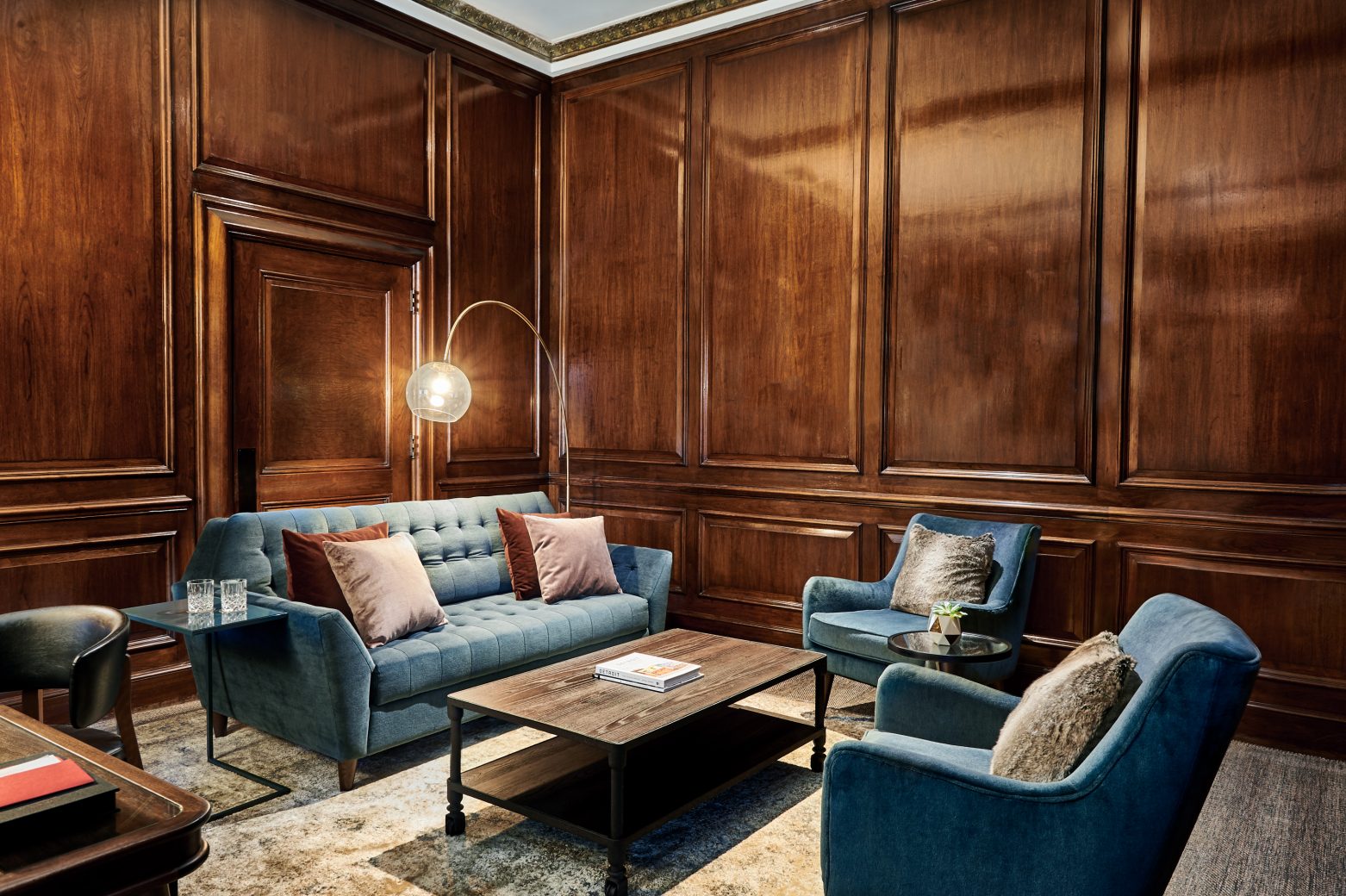 Secretary Suite
The Secretary Suite isn't just easy on the eyes, it's a piece of history. Gorgeously adorned with antique wood paneling, the Secretary Suite was once the office to the second-most-important person at the Detroit Fire Department.
IMPORTED FROM DETROIT
Detroiters are making great stuff in our own backyard, so we put it in our rooms. Inspired by the Motor City, our rooms feature touches from talented locals, such as iron-welded door handles from Smith Shop, in-room leather trays from Douglas & Co., wallpaper from the Detroit Wallpaper Co., hefty bottle openers from Woodward Throwbacks, and issues of TBD magazine, among others.
Grown Alchemist: A New Innovation in Skincare