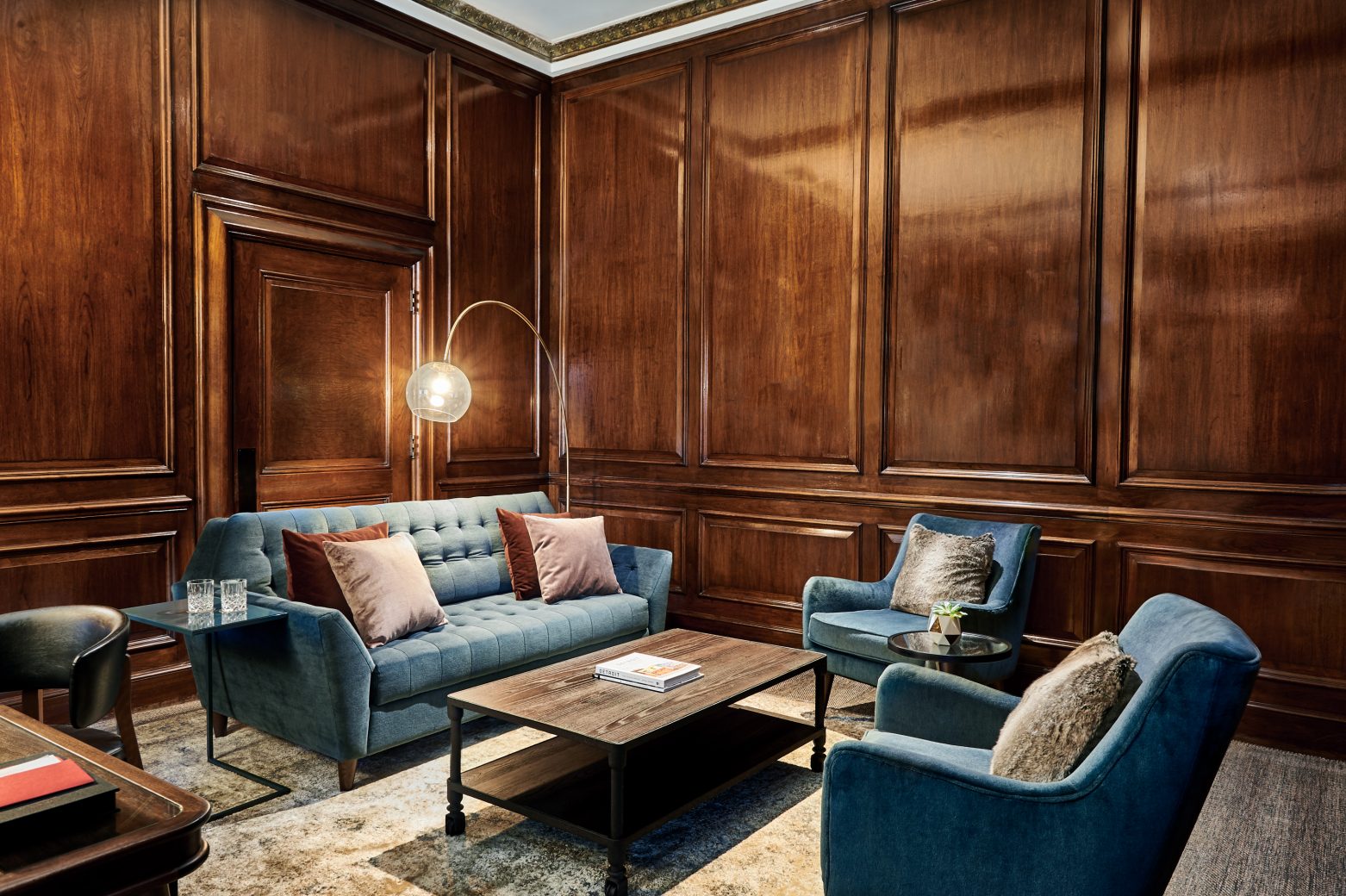 Secretary Suite
The Secretary Suite isn't just easy on the eyes, it's a piece of history. Gorgeously adorned with antique wood paneling, the Secretary Suite was once the office to the second-most-important person at the Detroit Fire Department.
IMPORTED FROM DETROIT
Detroiters are making great stuff in our own backyard, so we put it in our rooms. Inspired by the Motor City, our rooms feature touches from talented locals, such as iron-welded door handles from Smith Shop, in-room leather trays from Douglas & Co., wallpaper from the Detroit Wallpaper Co., hefty bottle openers from Woodward Throwbacks, and issues of TBD magazine, among others.
Curated Private Bar
Our in-room private bars are curated to address a variety of snacking and drinking needs, stocked with the finest, locally made offerings. Indulge in artisan chocolates from Bon Bon Bon, handmade whiskey from Journeyman Distillery, potato chips from McClure's, snack mixes from Germack Pistachio Company, micro-distilled vodka from Our/Detroit, candy bars from Zingerman's, sodas from Fever-Tree, and beers from Founders Brewing Co. It's the right thing to be doing.
Fresh Products
Feeling fresh goes a long way. Fortunately, our guests can awaken with invigorating, hand-blended toiletries from Le Labo, including shampoo, conditioner, shower gel, and body lotion. Never tested on animals, Le Labo's products magically capture new and intimately familiar smells inside each bottle.