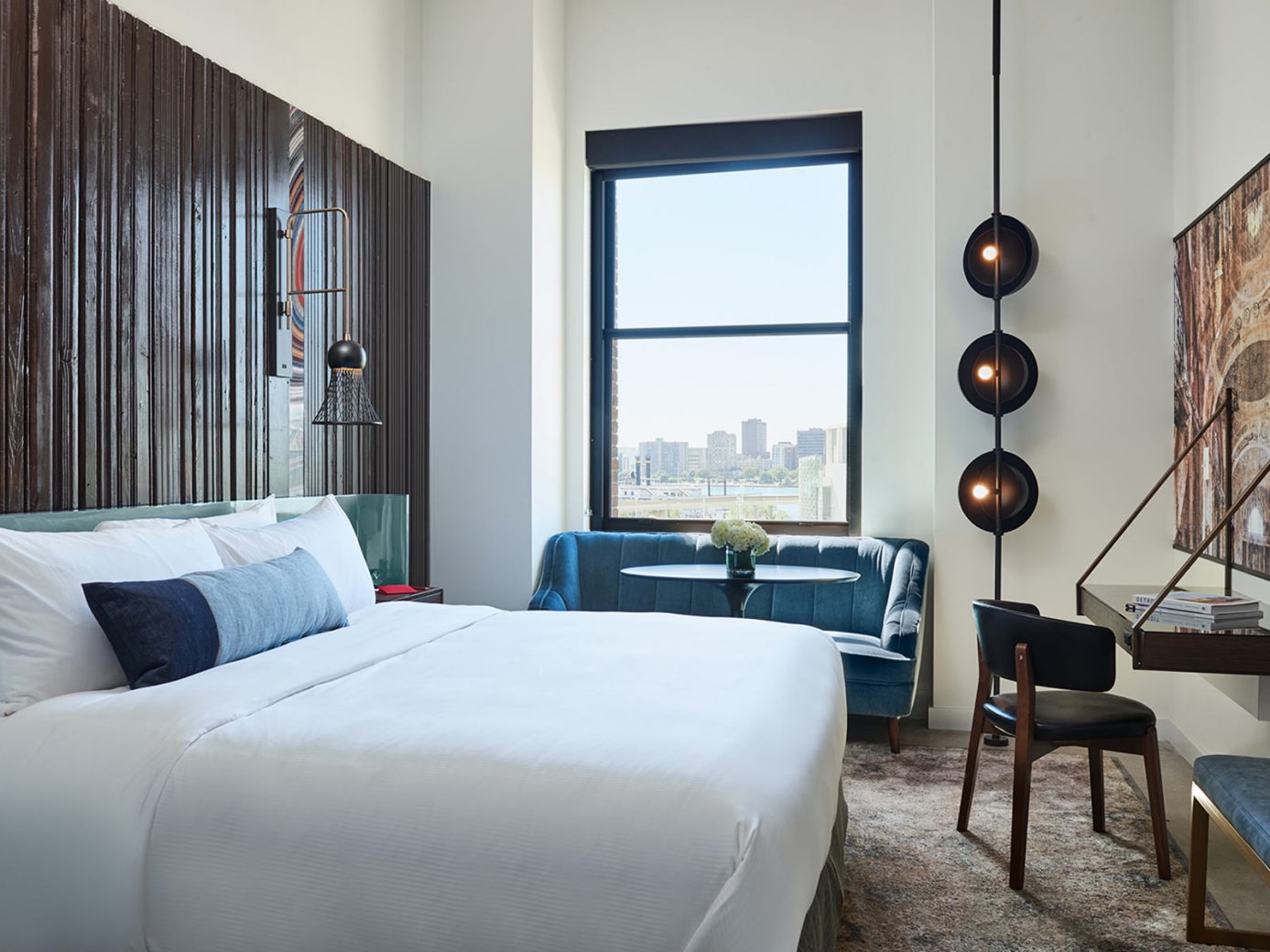 Foundation King
Our standard room type. True to its name, the Foundation King is a spacious room that features a plush couch, elegant oval table, work desk, custom-built dresser with closet, and roomy bathroom. Available with ADA accessibility.
Imported from Detroit
Detroiters are making great stuff in our own backyard, so we put it in our rooms. Inspired by the Motor City, our rooms feature touches from talented locals, such as iron-welded door handles from Smith Shop, in-room leather trays from Douglas & Co., wallpaper from the Detroit Wallpaper Co., hefty bottle openers from Woodward Throwbacks, and issues of TBD magazine, among others.
Santal 33: Niche Products by Le Labo
Luxury Throw Blanket by Lake Superior Woolen Co.